Community Open House - This event has already occurred
Event Details:
The Municipality of Greenstone will be hosting Public Information Sessions in each of the Municipal Wards to present information regarding the upcoming Service Delivery Reviews.
Come out to learn:
What is Service Delivery Review (SDR)?
What does Service Delivery Review involve?
Why do a Service Delivery Review?
What will the Service Delivery Review consist of?
What is the schedule of SDR reports to Council?
How can you be involved in the process?
All Public Information Sessions will take place from 6:00 p.m. to 8:00 p.m.
Nakina: Monday June 5 | Nakina Community Centre
Beardmore: Tuesday June 13 | Beardmore Community Centre
Jellicoe: Wednesday June 14 | Jellicoe Rec Hall
Longlac: Thursday June 15 | Longlac Sportsplex
Geraldton: Monday June 19 | Geraldton Community Centre
Caramat: Tuesday June 20 | Caramat Community Hall
Staff will be on hand to answer questions regarding the SDRs.
Light refreshments will be provided.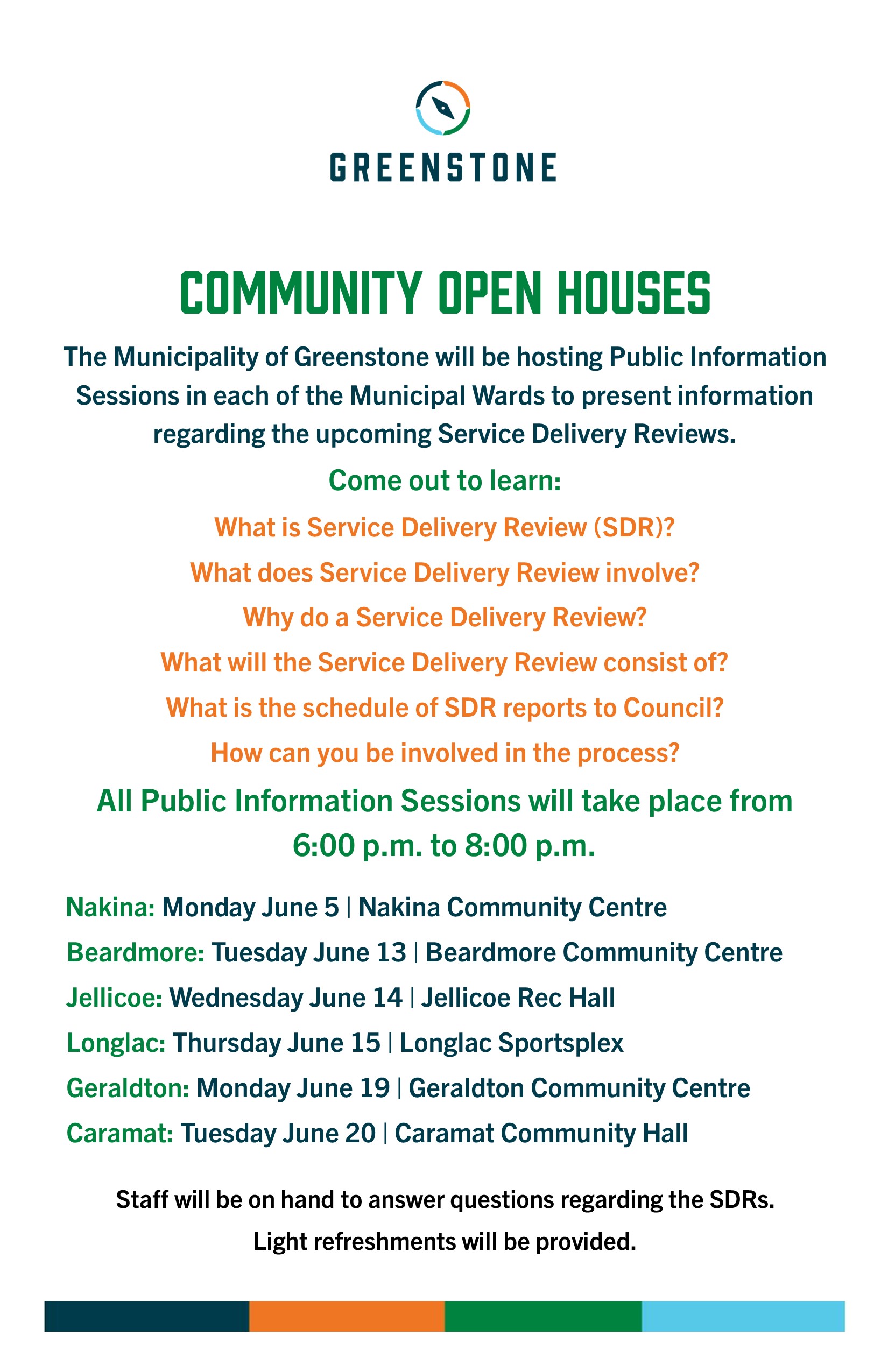 Title
Date: Date
Location: Location
Category: Category